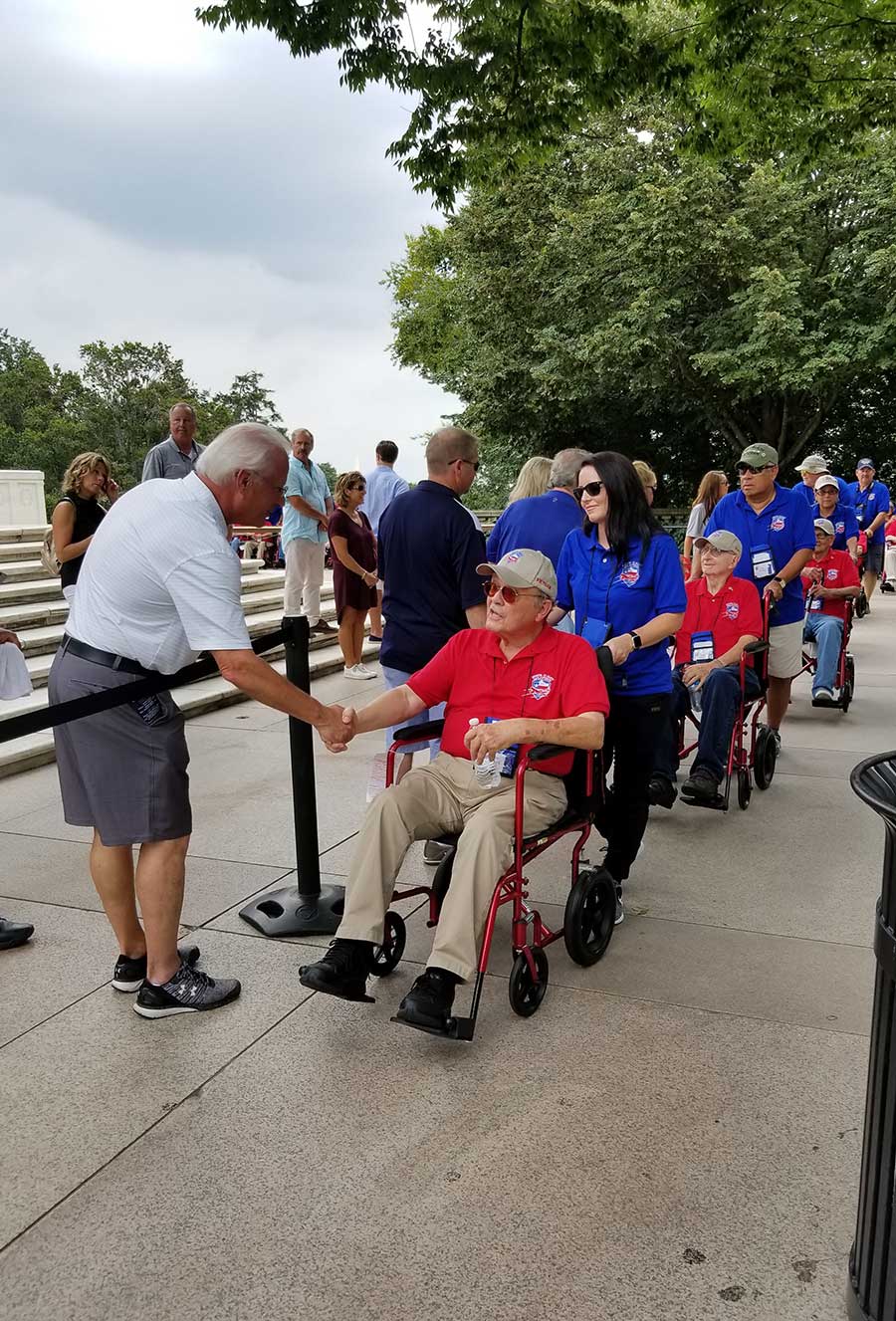 About Us
Honor Flight San Antonio was formed in April 2014 and is one of over 120 Honor Flight Hubs around the country providing "The Trip of a Lifetime" to deserving Veterans, who have given so much for our country. We support 50 counties from New Braunfels to the Rio Grande Valley, west to Del Rio, and north to Fredericksburg.
Our sole purpose is to fly veterans (in our region) who served during World War II, the Cold War, Korean War and Vietnam War to Washington, D.C. to visit the memorials built in their honor. We are affiliated with the Honor Flight Network, which was founded in 2005, and began flying with commercial charter aircraft in 2006 from Dayton, Ohio. The only qualification for a veteran to take an honor flight trip is they must have served in the United States military, in any capacity, and received an honorable discharge, during the following time periods: Merchant Marines – 12/7/1941 to 8/15/1945, WWII era– 12/7/1941 to 12/31/1946, Korea era– 6/25/1950 to 1/31/1955, Vietnam era – 2/28/1961 to 5/7/1975 (these are Veterans Administration [VA] dates of service). If a veteran is certified terminally ill by a doctor but able to travel, he or she moves up the priority list no matter what their era of service.
We are a non-profit and receive no government funding. We are supported solely by private and commercial donors. We are also supported by many veterans & civic organizations, schools, churches, employees of corporations, foundations & individuals. We have no paid staff. Our volunteers manage every facet of our organization, to include fund raising, processing veteran and guardian applications, training, all travel arrangements and activities in Washington D.C. During this trip; we always visit Arlington National Cemetery, the World War II, Korea and Vietnam Memorials and, as travel time permits, the Lincoln Memorial, Navy Memorial, Air Force Memorial and Iwo Jima Memorial (Marine Corps War Memorial).
Honor Flight San Antonio has the right to decide whether a Veteran or Guardian applicant is qualified to travel.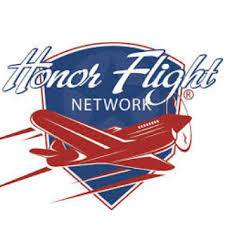 "A Veteran is someone who at some point in their life signed a blank check made payable to the 'United States of America' for any amount up to and including their life."