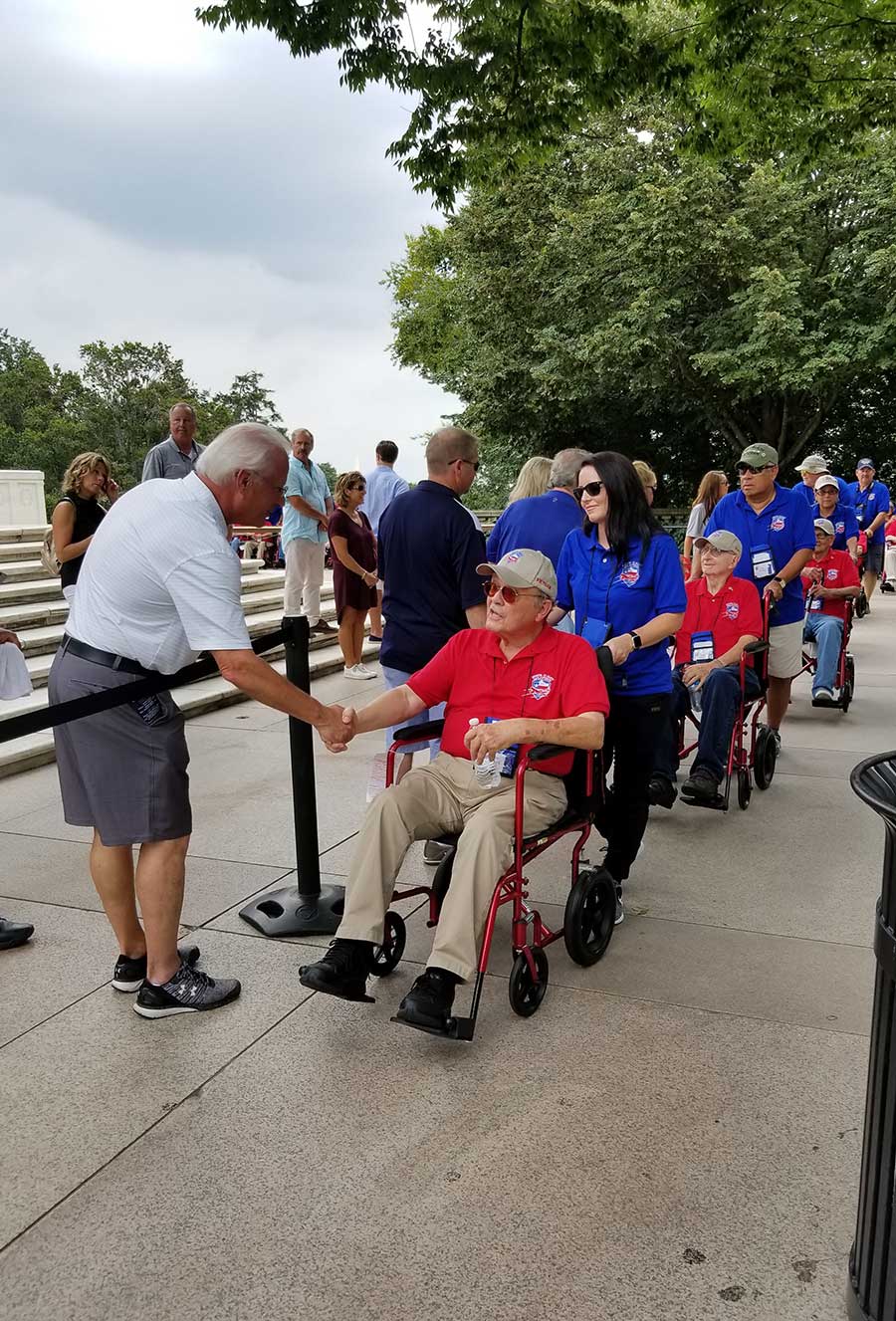 Veteran Application
If you would like to travel with Honor Flight San Antonio to visit your memorials, please print and complete a Veteran application form (accessed below) and mail to the address at the bottom of this page.  Along with the completed application please include a copy of your discharge certificate, SB-52 or DD-214.
Honor Flight San Antonio is responsible for reviewing applications and determining if a Veteran is medically able to travel.
A Guardian is assigned to travel with each Veteran to ensure the Veterans have a safe and rewarding experience. It is an Honor Flight Network (HFN) and Honor Flight San Antonio (HFSA) policy that ALL veterans are assigned a guardian, regardless of their health.
The military service qualifications for a veteran to take an Honor Flight trip is to have served in the United States military, in any capacity, anywhere in the world during the following time periods (Veterans Administration dates) and be honorably discharged:
Merchant Marines – 12/7/1941 to 8/15/1945
WWII era– 12/7/1941 to 12/31/1946
Korea era– 6/25/1950 to 1/31/1955
Vietnam era– 2/28/1961 to 5/7/1975
Please print and complete the application and mail it to us at:
Honor Flight San Antonio
14080 Nacogdoches
PMB 340
San Antonio, TX 78247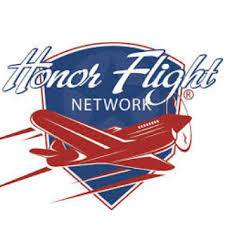 "A Veteran is someone who at some point in their life signed a blank check made payable to the 'United States of America' for any amount up to and including their life."