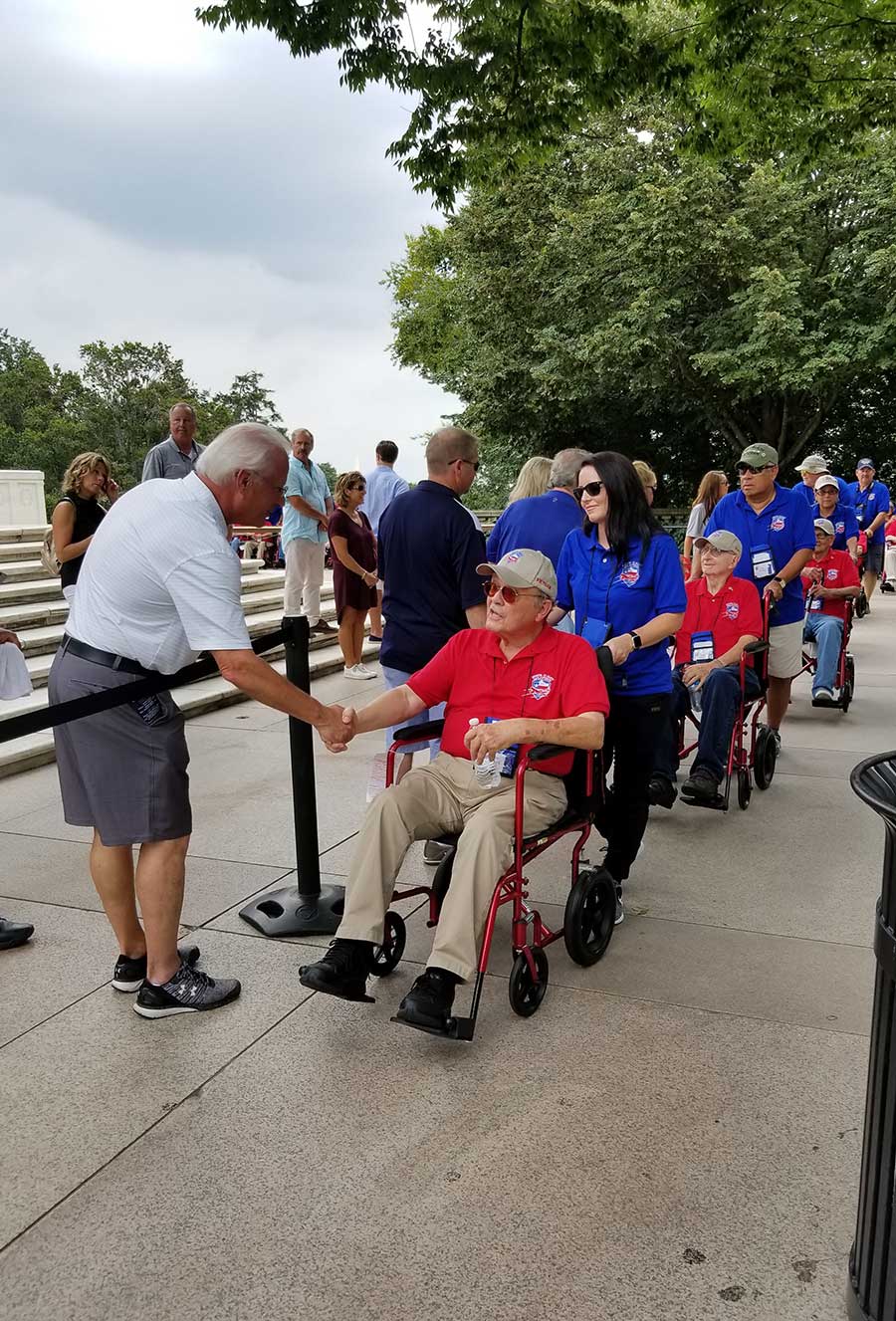 If you are a Veteran who would like to travel with Honor Flight San Antonio to visit your memorials, you can download or print a Veteran application. All veterans must complete either an 'on-line' or 'printable' (mailed in) application to be considered for a flight. Regardless which version is used, a copy of the veteran's discharge certificate (SB 52 or DD214), and if available a picture in uniform, must also be mailed to us (address below). This involves divulging certain personal and medical information, so we can make every effort to accommodate any special needs the veteran may have in order to make their flight a safe and memorable experience.
Honor Flight San Antonio is responsible for reviewing applications and determining if a Veteran is medically able to travel.
Guardians fly with Veterans on every flight providing assistance and helping Veterans have a safe and rewarding experience. Husbands, wives or "significant others" of veterans cannot be their guardian or fly on their flight as someone else's guardian. A VETERAN DOES NOT HAVE TO PROVIDE THEIR OWN GUARDIAN WHEN APPLYING. If a Veteran does not have a family member or friend to perform the duties of a Guardian we will call upon one of our volunteer Guardians to travel with the Veteran. If a Veteran does have a potential Guardian who meets the requirements for being a guardian and wants to accompany them, both the Veteran and Guardian applications should be sent in together. It is an Honor Flight National policy that ALL veterans are assigned a guardian, regardless of their health.
The military service qualifications for a veteran to take an Honor Flight trip is to have served in the United States military, in any capacity, anywhere in the world during the following time periods and be honorably discharged:
Merchant Marines – 12/7/1941 to 8/15/1945
WWII era– 12/7/1941 to 12/31/1946
Korea era– 6/25/1950 to 1/31/1955
Vietnam era– 2/28/1961 to 5/7/1975
If you prefer to print out the application and send it back to us via email or regular mail, you can access it here:
You can email a completed application (typed or hand-written) to:info@honorflightsanantonio.org
You can mail a completed application (typed or hand-written) to the following address:
Honor Flight San Antonio
14080 Nacogdoches
PMB 340
San Antonio, TX 78247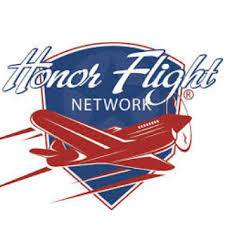 "A Veteran is someone who at some point in their life signed a blank check made payable to the 'United States of America' for any amount up to and including their life."