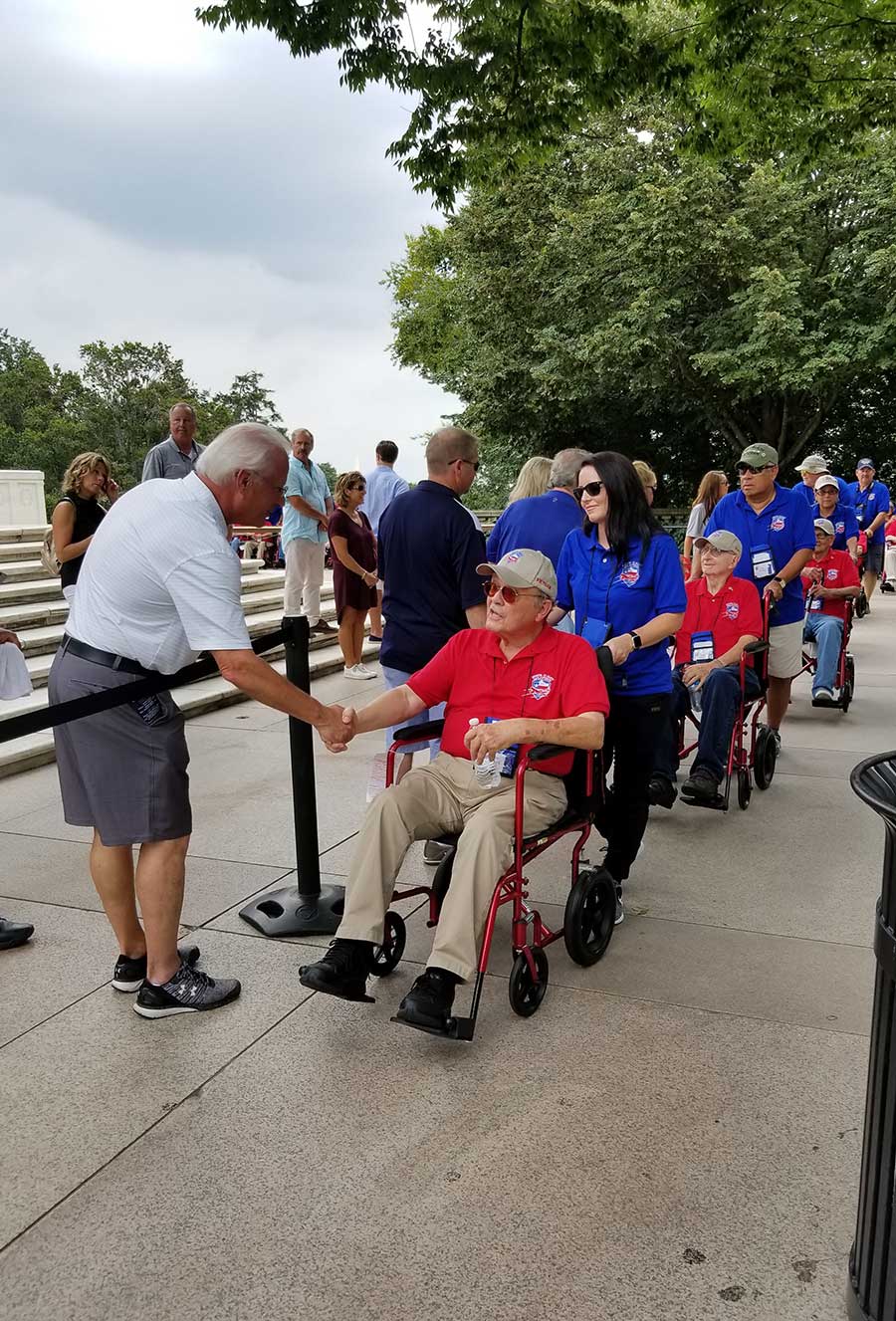 Guardian Application
Guardians are essential to the success of the Honor Flight San Antonio (HFSA) program. Without guardians, we would not be able to provide the opportunity for our Veterans to see the memorials built in their honor.
Honor Flight San Antonio assigns every Veteran a guardian to accompany the Veteran for the two day trip to Washington, D.C.  From the moment the Veteran joins us at the airport until we return them to their family, guardians will be asked to treat these heroes as if they are family and ensure that every Veteran has a safe, rewarding experience.
If a family member is assigned as a guardian, only that family member may travel with the Veteran.
Guardian responsibilities include, but are not limited to:
Assist in boarding/deboarding the airplane and buses and going up/down stairs.
Observe the Veteran for any signs of medical problems and contact the medical staff at the first sign of problems.
Spending quality time with the Veteran throughout the day – listening to their stories and taking pictures.
Guardian Requirements:
Spouses or "significant others" of Veterans traveling on the flight are not eligible.
Must be between the ages of 18 and 69.
Must be willing to assist all Veterans as needed.
Must be physically capable of performing the guardian role, which includes assisting Veterans getting in/out of seats, Honor Chairs and up/down stairs.
Must be able to push your Veteran in an Honor Chair for a minimum of one hour at a time to include up and down inclines.
Must be capable of independent communication with Veterans, HFSA staff, and others.
Must not require the use of canes, crutches, walkers, slings, have back issues, casts or other physical condition limiting strength and mobility.
Must attend mandatory guardian training prior to the flight.
Guardians donate toward the cost of their trip. The current donation is $500 and due prior to flight day.
A completed guardian application must be submitted and received before the mandatory guardian training.
Because guardians are an integral part of our program, Honor Flight San Antonio reserves the right to disqualify anyone based on the requirements listed above.
Please print and complete the application and mail it to us at:
Honor Flight San Antonio
14080 Nacogdoches
PMB 340
San Antonio, TX 78247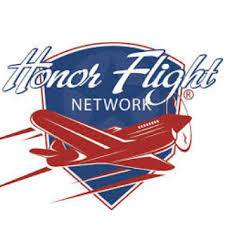 "A Veteran is someone who at some point in their life signed a blank check made payable to the 'United States of America' for any amount up to and including their life."